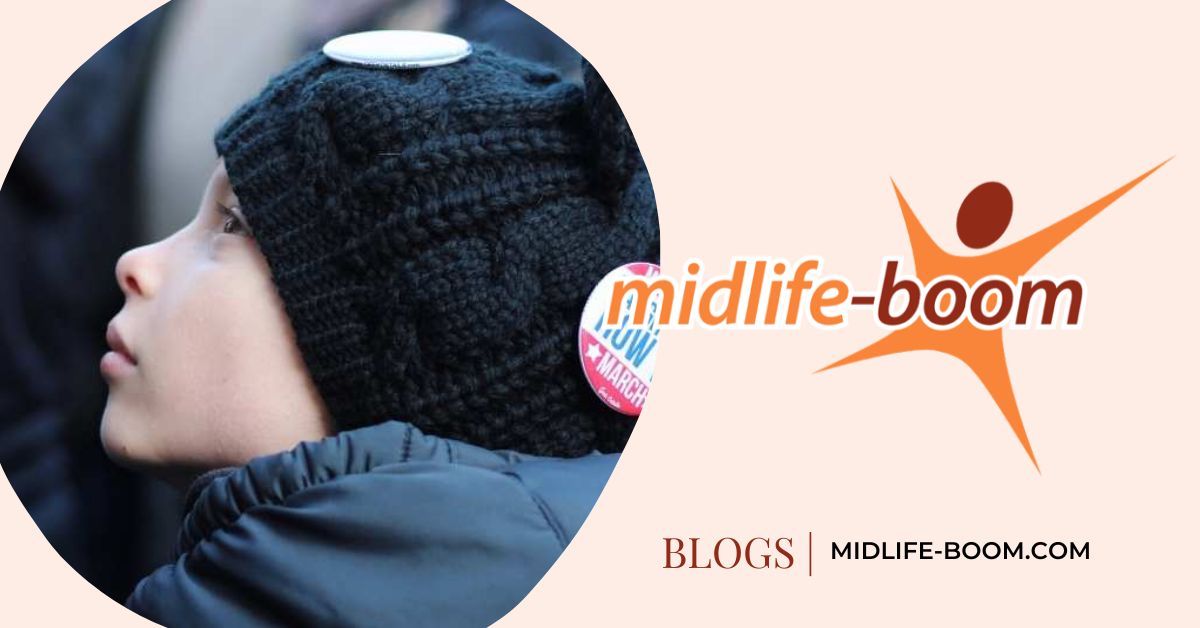 Will your toxic ex ever stop and give in?
Do you still have these thoughts often?
"If I just keep my feet still now, maybe he'll stop."
"If I give him this one day with the child, then hopefully there will be peace."
"If I just do everything the others expect of me, then they will see that he is the bully in this parental relationship, then he will get a slap in the face from the courts, and then the drama will finally be over!"
"Thank God I won this case! Now it's finally over."
Sweetheart, are you ready for the bitter truth?
A toxic ex will never stop making your life miserable – as long as you focus on what HE is doing.
Your child's 18th birthday doesn't help either. If he continues to complain and use derogatory discourse afterwards, it will still bother you.
This is also a big problem with mediation and parenting or educational counseling for parent ex-couples in which at least one part has a narcissistic personality disorder.
Mediation can only work if both parties are equally willing to arrive at a solution.
Proceedings in family court only end when both parties want it to end.
However, a highly narcissistic person does not want consensus.
He wants energy.
Above all, he needs negative energy like air to live.
He wants to dominate and control.
Above all, he needs attention – the little sister of admiration that he hasn't received from you and others for a long time. In this he is insatiable.
That's why in most cases it doesn't help if he finally has a new flame who gives him the necessary admiration through the extremely rose-tinted glasses.
He needs more. More and more.
Until you understand this, a few negotiations and years can go by. And then, without actually meaning to, you created some pretty unpleasant facts for your children.
So the ex got more contact afternoons because he gave you hell and you thought you didn't want to go to court because of it.
Not long afterwards, he decides to extend the afternoon of contact with an overnight stay until the next morning and takes the children straight to school. You were against the sleepover from the start, but he ignored your objections.
A short time later he demands the alternating model, and since the children are more or less already living this and "continuity must be maintained", his chances in court are extremely good.
Then things get difficult – even with the best argument against the alternating model.
At some point, however, the children get extremely annoyed by this constant change. Especially the bigger ones. But they no longer dare to express their own wishes because otherwise they fear that the arguments will start all over again. And they do whatever they thinks will mean peace and quiet (in the sense of: Let's leave it as it is).
Or they still have no idea what it actually means for their everyday life. Soon, they begin to realize: "Oh man, that's the biggest bummer – my classmate Susi has the bi-weekly visitation post-separation and has a nice, quiet life and can pursue her hobbies – and my parents are still arguing! "
Then the distress is great when they realize that changing the rhythm of interaction is not possible.
Why isn't this easy to change? the children then ask themselves in surprise.
Because the judge ultimately decided that, and Mommy was overruled.
And because dad doesn't want to change that.
Unlike the child, he likes the model very much. After all, he doesn't have to pay any maintenance or hardly any maintenance and can still exercise his emotions and provide himself with energy – because in order for the alternating model to work, the two of them must remain to each other forever through parental consultations every two or four weeks. Great thing for a pathological narcissist!
Sweetheart, the sooner you realize that you cannot reach a long-term, sustainable agreement with your toxic ex-partner – no matter what the issue – the sooner you can focus on what is best for your child.
The counseling sessions at the youth welfare office and the hearing at the court will always lead you towards reaching an agreement with your ex.
The consultants are obliged to remain neutral and must therefore advise in this regard.
It took you a few years until you understood how toxic your ex-partner actually is.
Invitation to the FeelBold Friday
Subscribe now to my free weekly newsletter
Please admit to the counsellors and the judge that they will not be able to recognize the toxicity of your ex-partner at the first and second meeting.
So first and foremost, you need your own clarity by asking yourself these questions:
What does my child need now at this stage of development and what is appropriate according to their maturity level?
If I agree to this or that compromise, am I doing so out of fear of the consequences and what others expect of me, or because I am convinced that my child will cope and that it is the right thing to do?
Is there only a (provisional) agreement in this dispute if I agree 100% with his ideas, or does he also take my wishes into account and accommodate me?
Let me explain this further below.
1) What does your child currently need?
This should always be your guiding question in all decisions you have to make. If you use this question as your guide, you can always defend your decisions confidently and confidently – even if they turn out to be wrong in retrospect.
Depending on the situation, however, you will definitely end up in a clinch with your Ex and the support system, who are more focussed on the fair distribution of time for the poor child's father than on what is appropriate for the child.
In the first 6 years of life, the mother plays the bigger role in the child's cosmos. There is no question that a child can also form bonds with other people if it needs to. But what if the mother is there and not deceased? Why does the two-year-old child have to be put into the alternating residency model at all costs?
But I digress.
The fact that a mother insists on remaining the child's main anchor for the first 6 years of life (if this was already the case before the separation) is a rather unpopular attitude in these times of the alternating residency model hype, and you won't make any friends with it.
But this isn't about trying to be popular and being well-behaved.
If you react in the way that is expected of you, but completely contrary to what your child needs, there will be a whole host of consequences. Consequences that you can't even fathom today. Especially as it will be far more difficult to suddenly shift your focus to the child in the twelfth hearing.
After four years, no one will be interested in the concessions you made in the first or second parent counselling session that made you feel extremely uncomfortable because you had your back to the wall.
When it comes to decisions that you believe are fundamental for your child and their emotional well-being, then in my opinion the only authority to make decisions is a family court.
So being nice won't get you anywhere here. You need to get rid of that very quickly. Neither does being angry and vindictive.
But courageously and clearly defending your child's rights against an empathy-less, toxic father is the best thing you can do for yourself, your strength and your child.
Do you want to feel confident about managing child hand-offs with your toxic ex?
2) Why you should never make a decision out of fear
Keep asking yourself one thing: in which aspects are you driven by fear, or by the prospect of new opportunities?
Are you thinking, for example, "I'm not going to apply to move 100 km away from my hometown, my ex will probably give me hell and I won't have a good life anymore", or "I'll apply now and if it's approved, my child will have the opportunity to see more of grandma and grandpa and have a balanced mum. Besides, he's not in school yet, friendships aren't that important yet, he can find new local friends."
Regardless of whether such an application goes through, which decision do you think has the greater chance of success and changing living conditions? The application that is not submitted in the first place or the application that is submitted?
Therefore: Always make your decisions based on the possibilities that could arise behind them. Never on the basis of your fear.
Re 3) When do you usually come to an agreement?
With a compromise or only when you agree 100% with his proposals?
And what makes you think that this will ever stop if he succeeds even once with his stubbornness?
Everyone involved in a high-conflict custody or access dispute is always looking at the mother, or so it seems to me.
Can't she at least give in so that the scary situation comes to an end and you can finally move on to the next case?
Of course you're the softer part, and your toxic Ex might well come across as tougher and stricter in court.
Resisting the expectant gaze of outsiders (because they don't yet know what you already know – that what your ex is demanding is not good for your child) is not easy, especially if you've been brought up your whole life to always fulfil all expectations.Escaping this is a huge challenge and demands everything from you. How much easier it is to say yes and amen now!
Yes, the parenting journey after separating from a toxic ex-partner is a journey to yourself and an insane maturing process that I would definitely describe as emancipation!
There is a deeply feminine transformation waiting for you, which you go through because you are a mother and have to protect your child.
Being feminine doesn't mean giving in! And being a mother doesn't mean sucking up to your child. A mother protects and nurtures her child, provides warmth and security. And defends its interests where necessary.
Once you have found your new identity as a mother, a true inner treasure awaits you: full of clarity, sovereignty and arguments that flow easily and that you can defend with conviction.
If, on the other hand, you fly your flag in the wind of others, you will never be convincing. The opinions of others can change from one moment to the next, and you have no guarantee of this, let alone any control over it.
Like this.
So now that you know that the Ex is not looking for consensus and will never stop throwing up wave after wave, the long-term task for you is to learn to ride the waves and keep listening to yourself and your child.
What is the right thing for your child right now?
What was very important for your two-year-old – for example, your closeness, possibly still your breast and no sleepovers with the child's father – will of course look completely different for a six or eleven-year-old child.
Or how do you see it? Please leave a comment below with your experiences for the other mums. Thank you!
Invitation to the FeelBold Friday
Subscribe now to my free weekly newsletter