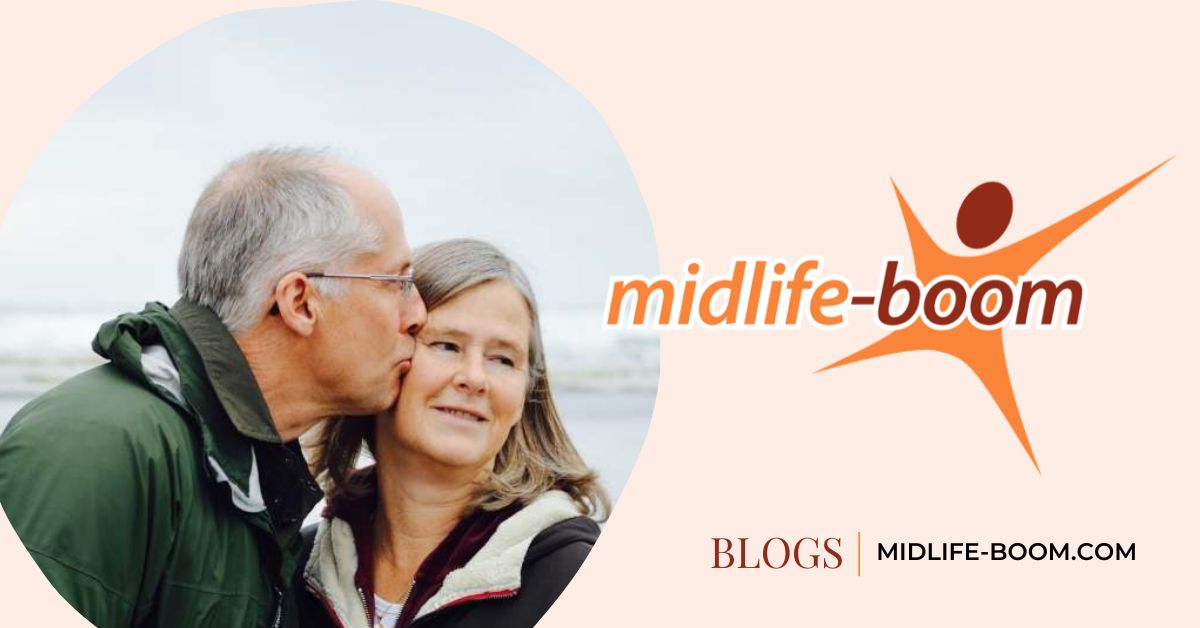 How to protect your new love from the toxic Ex
Mothers with a toxic Ex are not automatically single parents or single forever. They can always find a new love, but still have the same problems as other single mothers in terms of custody and right of contact with the child of their toxic ex-partner.
The overwhelming majority of my mothers, however, have first had enough after a toxic relationship. I myself advocate coming into one's own strength first anyway, before getting back to dating and actively seeking.
And yet it can happen in between that you fall in love again and this time you have really reached into the pot of happiness.
If this is the case for you, then I'm happy for you! You so deserve to be treated with love and respect this time! And also your child is an alternative "Role Model" from the heart begrudged.
Now I'm venturing into uncharted waters though, sweetheart… Because you have to know that I'm still a single mom and can't bring in my own private experiences.
But as a coach, I have to anyway – my moms' stories are all so unique that I can't share my own private secrets with all of them.
As your coach, however, I can give you a few basic ideas, and you can find out whether they are right for you and your new partner. And then put them into practice right away.
A new relationship has to endure a lot when a toxic Ex is acting in the background.
Moms tell me all the time that it's a huge strain on their new relationship when the toxic Ex is acting out.
Sure this one gets triggered when a new man shows up!
He also gets scared that he will be replaced as dad – he doesn't even have to be a narc to do that, that's just how we feel when a new next is on the scene.
But what a veritable narcissist is, he then really gets into top form.
The frequency of hateful mails increases exponentially, in addition to countless applications to court.
The child surrenders proceed more or less dramatically, depending on their age.
Or they start stalking the mother by stalking her friends or following their activities on social media.
They may even watch the house or visit nearby neighbors in a conspicuous manner, and often.
Yes, a tox can think of a lot of ways to cause mischief!
What does this do to you?
Are you afraid that your toxic Ex will succeed with this and destroy your new love? Has he succeeded at something similar in the past – did he tell you a similar story about your predecessor when you were freshly in love?
I can well imagine that this puts a lot of emotional pressure on you. On the one hand, you have to keep so many balls up again – catching your child, who is also all over the place, but loves your new partner dearly or at least finds him very sympathetic; preparing for the next court case, managing an expert opinion if necessary, and then the fear that all this stress will put undue strain on the new relationship – that's quite a lot coming up.
Who of us can still put on a happy face in the evening, let alone indulge in lust to nourish the fresh love?
Invitation to the FeelBold Friday
Subscribe now to my free weekly newsletter
​And what about your new partner?
He loves you and suffers right along with you.
There are hour-long conversations in the evening, when the child is in bed, in which the strategies against the toxic Ex are discussed. In which he tries to catch you – although he is not a therapist.
He pays for one or the other wellness weekend or coaching or the great lawyer, which you could not afford yourself.
He is overwhelmed with the situation. He sees how you suffer – and your child, whom he has already taken to his heart – and still can't help you. Neither with his ears, his heart, nor his money.
Because the toxic Ex just won't stop.
Everything light, carefree, happy disappears more and more from your everyday life, because the negative energy of the toxic Ex is constantly present.
Is this a nice life?
How does it change the new guy himself?
It can even get more violent.
Maybe he comes from a toxic relationship himself
It is quite possible that he also has a toxic Ex-partner on his back and with whom he shares joint custody of children, who additionally shuttle back and forth between you.
And all the burdens I have described above are doubled.
The negative energy cloud is clearly wafting through your relationship and your new, actually warm-hearted house.
A peaceful patchwork construct – perhaps still with pubescents – seems an unattainable ideal.
So is your relationship doomed from the start? Does your fresh love have no chance in the long run?
But yes, it does have a chance!
Where's the best place to start?
With you, of course!
How do you see yourself in your relationship with the new partner? How confident are you?
If, for example, deep inside you believe that you don't really "deserve" your new partner, that he "rescued" you from single parent status, and that you absolutely must not "fall back" into it, or that he is the only anchor in all the emotional chaos with the toxic ex – then you make yourself emotionally dependent on the success of the new relationship.
And you are burdening your new partner with a lot – on the one hand with the expectation that he will sort everything out for the better (and only he can do that), but also that he could push you back there at any time if he wanted to.
He is virtually granted the same power by you that your toxic Ex was given by you – the power to define and direct your life.
This is quite a big responsibility even for a dear guy!
But most importantly, it's not his job, it's yours!
You are the one who should know and appreciate your own value. You are the one who should be able to take care of yourself and your child. You are the only one who is responsible for her own inner happiness. For her emotional balance. For her boundaries. For her financial livelihood and retirement.
Can you imagine the different identity you would have in your relationship if you knew and had a handle on these factors?
Do you want to feel confident about managing child hand-offs with your toxic ex?
The same is true for your new partner
If he himself is a survivor from a toxic relationship, this is the work inside that he should have done for himself first.
For both of you it is important that you know your boundaries and defend them lovingly and firmly – and feel the same: that you are worthy of having and enforcing boundaries.
Your boundaries when dealing with the toxic Ex
What can be your personal boundaries in dealing with your toxic Ex (and also his ex-wife)?
Would you like to agree to exchange the current status only once a week for half an hour?
The Ex is not an invisible ghost at the table in the evening – i.e.: taboo topic?
Would you like to agree on fixed times when you have a lot of fun and can laugh out loud? E.g. a fixed day in the week when you go to the swimming pool or once a month to the cinema to see a really funny movie (please no drama or apocalypse movies)?
What do you both like to do together? Do you have a hobby or a special interest that belongs only to the two of you? Shovel the time for it into your calendar.
And bang – you have defined your boundaries, because these dates will be defended against all odds. Because they are really important to you.
The role of your new partner in your relationship
How about assigning your partner only one or at most two roles in your life? That he is not your coach, your best friend, your lover, your teammate, your advisor, your janitor, your lawyer, your therapist in one person, but "only" your new life partner, who complements your life with his uniqueness and love and with whom you have a lot of fun and joy.
And for all the other important roles you look for other people.
You can avail a coach so you can have a professional woman by your side (me for example). You may already have a therapist, or it might be that you discuss your everyday problems with a friend or your favorite colleague.
Don't let the negative energy set the tone in your home! Don't give it space by breathlessly and immediately telling your partner everything that the toxic Ex has just done again in every little detail!
I would actually see this as analogous to my group rules both at Strong Moms and at the club: leave the drama out. Leave the details, the hate, and the emotional violence out. Don't show him the Ex's emails that are particularly lousy.
Sure, your partner wants to know what's bothering you when the Ex has done something particularly nasty again. Nevertheless, try to protect your partner's thoughts and feelings with care and consideration.
This does not mean that you should make a snake pit out of your heart and withdraw into your shell in the relationship! After all, that's what all the mothers' forums and groups are for!
But there is a big difference if your new partner is used as a garbage can for everything, so that he feels as bad as you do now (because he can't help you anyway, only listen to you), or if you just tell him that it was a big day again today and that he should just give you a big hug, because you need it the most right now.
You are also universally setting a wonderful mental boundary with the toxic Ex: His negative energy cycle initiated by him does not come into your house and certainly not between you and your new love.
Because that is inevitably the case if you constantly regurgitate every antic from him highly emotionally – in the groups, with the girlfriend, your mother and your boyfriend. The cloud envelops you and those around you right along with it.
It's better to minimize your personal cloud and build a mental protective aura that toxic people simply bounce off and are kept away from your innermost being.
You can practice this by learning to be more mindful and loving with yourself.
Once you adopt self-care more and more into your daily life, you don't need anyone else to do it for you – and you can engage in a wonderful love that is strong and resilient to whatever else the toxic Ex may throw over the garden fence.
What experiences have you had? Or better yet, if you are a new partner of a mother with a toxic child father reading this article – what is your perception and opinion of what I wrote above?
I am usually happy to be contacted directly as well. I would also very much like to do a video interview with a new man at the side of an affected mother for my club sometime, to shed more light on exactly this topic of the extraordinary burden for all involved and to give courage.
Because one thing is also clear: the toxic Ex should not have been the last man in our lives!
I wish you from my heart a beautiful life, sweetheart. You so deserve it!
Invitation to the FeelBold Friday
Subscribe now to my free weekly newsletter