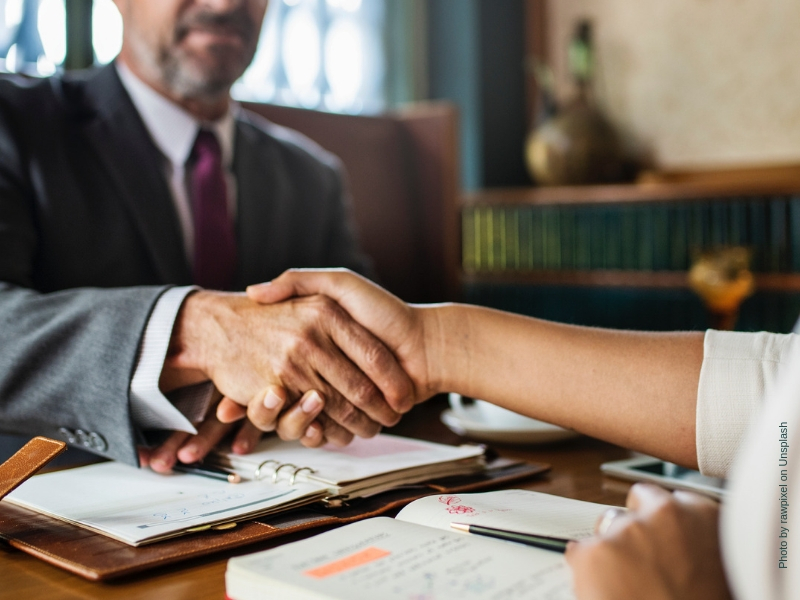 How to find a really good lawyer
Let me start with an unpleasant truth right away: The likelihood that you will end up in family court with a toxic ex-partner and father of the child is pretty damn high. In this case, you'll need to find a good lawyer.
That is the case, even if you make a special effort at the beginning of your separation to keep your nose clean so as not to provoke his unholy wrath.
Even if you have already gone through a divorce with his predecessor on good terms before this man and think you know what it's like, you won't make unreasonable demands, surely everything can be settled.
With a toxic ex-partner who is offended in his narcissistic honor and, above all, is very money-minded – that is, he is determined to pay as little as possible in alimony so as not to allow you to live a life of luxury – a great deal of negative energy comes into play that can ultimately lead to your being described at some point in your separation journey as a "high-conflict parent couple."
You can try as hard as you want to be on good terms. This is not possible with a narcissist.
Therefore, it is better to say goodbye to the idea that you are an angel in need of harmony, because everyone out there who has eyes and ears will see that.
In the following dynamic, it is not even possible for experienced outsiders to keep track of who is the party worth protecting in the game.
I have already collected the most famous sayings in a graphic, which mothers hear in court and in the youth welfare office.
Even if this sounds sobering, relax anyway.
The main thing now is to be smart.
Even if he hasn't threatened court yet, prepare yourself. Use the time to find a really good lawyer. Of course, immediately if he makes even the slightest hint.
If you are very afraid of the family court, even more so. The best way to conquer your fear is to look the dragon in the mouth. And not by hoping that your ex will be lenient if you just do everything he says.
You know anyway that he will only make bigger demands afterwards, when he could already blackmail you with smaller ones. He will not stop.
So prepare yourself.
Use the time of calm before the storm to research and find the best lawyer for you. And you really need time for that!
It's best not to save your money for a new living room wall, but for possible lawyer's fees. Maybe you'll get legal aid, but I wouldn't count on it.
The stakes are high, my dear.
Are good lawyers expensive? Yes.
Does that still guarantee that a very expensive lawyer will represent you to the best of his ability in court? No.
The criterion would also be simply too banal. Very well-paid attorneys can also quickly lose interest if a case goes unfavorably and send the unprepared deputy.
So: Absolute focus on making the right choice – preferably right from the start.
In my Facebook group of Strong Moms, we just had it the other day with this topic.
You can see below the best tips for you on how to find a really good lawyer.
The Basics
In any case, you need a specialist lawyer for family law. Not just someone who covers the area in addition to others.
Man or woman? There are some mothers who swear by male legal counsel. But there are definitely also female lawyers who have bite!
By recommendation: But only if the mother who gives you this recommendation also had a toxic Ex-partner and felt in good hands with this legal counsel. So do not follow the recommendation of a criminal lawyer who also has a family law lawyer in his firm.
By Google and area search: Just because the lawyer lives around the corner or has family law on the door sign, that doesn't mean anything. Of course you make an appointment for a preliminary talk, but if you don't have a good feeling, you keep looking. Even outside the county, if you have to!
Per Google and specialty family law: The more specialized, the better. If the lawyer has many different areas of law, I would keep looking.
Specializing in family law and high-conflict separations: Bingo!
Lawyer search portals with ratings should also be quite helpful for an initial probe.
Invitation to the FeelBold Friday
Subscribe now to my free weekly newsletter
What's wrong with compiling a list of, say, 20 lawyers and calling them one by one over the next few weeks and asking for a face-to-face, or at least a brief, get-to-know-you meeting over the phone? You might say from the outset that you don't want an accurate legal assessment of your current situation, but are looking for a suitable co-sparring and team partner in court.
Don't be discouraged by the first, possibly very sobering, conversations. Instead, view them as practice opportunities to become increasingly confident in articulating your needs and desires.
You will also learn a lot from these conversations and become more and more aware of your gut feeling.
The questions you should ask in the get-to-know-you interview
What experience do you have with high-conflict parental couples in court?
What successes have you been able to achieve for your clients?
To what do you attribute this?
What is important to you in your work? (To be able to tap the degree of his/her current idealism level).
What do your clients value you most for?
Do you also work with fathers who do everything in their power to discredit former partners in court?
How do you protect your clients from inappropriate attacks in court?
It is important to me to have a joint meeting to discuss tactics before each hearing, and a brief meeting afterwards to round out the case and agree on next steps. Is this feasible for you?
Can I reach you on the weekend if necessary?
How do you arrange your substitution in case of vacation or illness?
Should we work together and I engage you, would it be okay for you to assure me in writing that you will not provide a deputy or substitute during my ongoing proceedings? (Very important in large law firms – not that you have the get-to-know-you meeting with one and then have to work with a completely different attorney later. Doesn't happen rarely.)
You don't have to go into the interview with a checklist and check off one question after the other! Choose the 3-5 that suit you – that's enough for a first impression.
However, don't start talking about your experiences with the Ex unless the lawyer asks you about it.
The goal of your conversations should be that you can decide in the end whether you want to work with him – and not whether he takes your case!
Perceive your gut feeling
Please do not forget: You are not looking for a girlfriend or boyfriend! It would be a nice side effect, but it will not help you in the end, if you lose the custody or the right to determine place of residence, because your legal counsel has no balls in his pants and is just as sweet as you!
So you need someone with much more bite and fearlessness. Someone who, under certain circumstances, has no problem correcting the judge with all due respect.
Some mothers have also reported that things went well for them when their lawyer had a narcissistic issue himself.
Yes, I also had to swallow and looked surprised!
On second thought, however, it is quite logical: He himself knows all the narcissistic patterns and can parry them wonderfully. Narcissistic mirror ping-pong, so to speak.
Above all, make it clear what you want. Articulate that clearly. Say what you want from your legal counsel. Take in what you get as an answer from your counterpart and feel whether it is coherent or not.
Then move on.
God knows, a court case like this is no walk in the rose garden. You need a lawyer who doesn't kick you in the teeth and make you feel bad.
Do you want to feel confident about managing child hand-offs with your toxic ex?
Conclusion​
I think you now know how important it is to have good legal counsel if you have to go into a legal clinch with the toxic ex. Just don't ever think that you can start with one now and then switch later.
If you change or have to change lawyers frequently, you will always be at a disadvantage, because it will not go down well in court. With legal aid, you are also additionally bound.
In the rarest cases you will have time for an intensive, good and sustainable search as described above.
One thing is particularly important to me: Please don't make yourself small and helpless when you start searching, and don't get stuck with the first person who talks you down or patronizes you.
Of course, you can't make a fuss with legal aid, but the bottom line is that you are the client and the lawyer is the contractor. After all, these people became lawyers at some point for certain – hopefully idealistic – reasons.
You now trust that you will find exactly such a person who fits 1A into your support team.
I wish you the best of luck in finding them!
How do you see it? Did you have a good experience with your lawyer? On the other hand, what did you find rather difficult that other moms should know? Write a comment below and you will help others. Thank you!
Invitation to the FeelBold Friday
Subscribe now to my free weekly newsletter