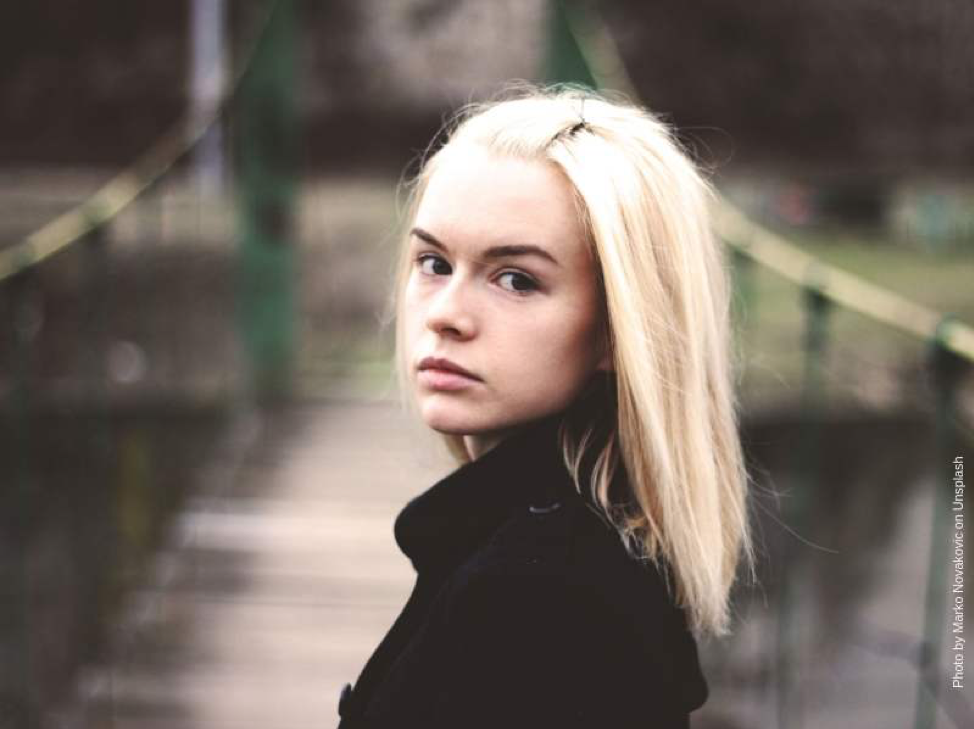 Why Parental Alienation Syndrome (PAS) is Bullshit
Sweetheart, it's that time again: this article on parental alienation syndrome, or PAS, is going to be heavy. Please read it only if you are stable enough to take in information that will help you to clarify things.
What I don't want to achieve is that you – if your child is still small – get into mental horror scenarios about what your Ex can do to you.
That would be a completely wrong focus. If you've been following me for a while, you know that I attribute great power to the mental power of visualization.
So if you mentally indulge in various horror scenarios, you will discover evidence everywhere that points exactly in this direction.
If, on the other hand, you work hard to prevent this from happening, you have the best chance of counteracting it.
Which option do you choose?
Nevertheless, we have to deal with the issue of alienation, because toxic fathers in particular prefer to work with this cliché when they drag us into court.
So, on the one hand, I would like to give you a few facts with which you can better prepare yourself, together with your lawyer, for your next court hearing based on exactly this accusation.
On the other hand, I would also like to encourage you not to lose trust in your child when your toxic Ex is doing everything in his power to alienate him from you.
The oh-so-popular "Parental Alienation Syndrome (PAS)."
You've heard of it, right? The term "Parental Alienaton Syndrome" (PAS) was invented by Richard Gardner in 1985 in the USA. He claimed that PAS occurs in 90% of all children who are fought over in custody cases.
His thesis was based on the fact that these children are brainwashed by the custodial parent, and that especially the allegations of abuse by the other parent that often accompany it are fabricated.
However, Gardner was unable to provide scientifically sound evidence or studies to support these figures.
As a result, Parental Alienation Syndrome (PAS) allegations came to be used to establish that the custodial, beloved parent and the child were lying rather than to establish that the other parent's rejection might not actually be based on the other parent's behavior.
Why is Parental Alienation Syndrome (PAS) not tenable and should not be cited as a scientific basis under any circumstances?
Gardner's thesis does not meet scientific standards and has not been proven to date. There are a number of deficiencies which have already been discussed publicly and taken apart in books.
I will concentrate here only on the essential ones:
Gardner confuses the entirely predictable and age-specific rejection behavior of children in response to a conflictual separation of parents with pathological psychosis, often in pairs or even triples, when other experts besides the mother confirm the child's reservations.
He exaggerates immoderately the frequency of cases in which he imputes complicity between the beloved parent and the child by means of jointly invented lies and allegations. According to Gardner, in severe PAS cases, allegations of abuse should generally not be believed.
Worst of all, this causes PAS to shift attention away from the potentially dangerous abuser to the custodial parent who wants to protect the child. Gardner already views the concerned parent's calling in child therapists and child psychologists as evidence of false accusations.How sick is that?
Gardner claims that in PAS, the relationship between the estranged parent and the child would be irreparably damaged for all time unless immediate drastic measures takes effect: transfer of custody to the other parent with subsequent isolation from the previous caregiver and subsequent deprogramming of the child.
Quite apart from the inhumane view of human beings that is presented to the child (reprogramming of its attachment), scientific findings also speak against the fact that most of the conflictual alienations dissolve by themselves at a later point in time, when the children mature.
So the bottom line of the PAS argument in extreme cases is that children are placed in the care of the abusive parent, and they are simultaneously deprived of their only primary caregiver who could help them – which in most cases is the mother.
You can't do anything worse to a child.
There are also other possible explanations for the child's rejection of the other parent. These depend, on the one hand, on the age of the child, on how conflictual the divorce as a whole is, on its duration and, of course, on how the rejected parent has behaved in the past.
So, could it really be that a child's father who acts like a final asshole towards his child or the child could observe how the man treated the child's mother could actually be rejected by him? And in a completely understandable way?
Above all, certain studies even suggest that the described behaviors of children are even predictable, depending on the respective environmental factors.
Joint alliances between the custodial parent and the child, in any event, have been shown to be far less common than Gardner claims.
Invitation to the FeelBold Friday
Subscribe now to my free weekly newsletter
Richard Gardner and his position in science
Gardner's works surround themselves with a deceptive scientific aura. His books are self-published, and are not even listed in most university libraries in the United States.
The main public criticism is the lack of scientific rigor with which he makes his claims, and the outcome of his conclusions, which are devoid of any logic.
He praises himself as an expert on his website, and mainly fathers' rights lobbyists refer to him. And children's rights associations. But that's just in passing.
In any case, it is frightening how many judges, guardians ad litem, mediators and lawyers assume when assessing a custody case that they are working on the basis of a thesis supported by science!
This is so-called "junk science".
It is sheer unbelievable how long this garbage lasts – however also no miracle, because the profiteers of the thesis – in the first place violence-prepared child fathers – quote again and again gladly from it, because it sounds also beautifully scientifically and explainable, if one describes a refusal phenomenon, which almost everyone, which works with separation children, can confirm.
However, it is almost unbearable to imagine how many fatal court decisions have already been made worldwide as a result of this and how countless children have suffered and suffered trauma by being torn away from their main caregiver.
And the other way around?
On the other hand, I receive inquiries from mothers from time to time who describe that the father of the child manipulates their children after the transfer of the right of residence and / or custody in such a way that he would alienate them. And the children no longer wanted to be with them.
So PAS does not exist only when we mothers are in court and accused of it? But it does exist when we observe what toxic fathers do to the children to get them on their side?
The manifold attempts of toxic fathers to manipulate the children do exist. Is the banana crooked?
But alienation?
I refuse to give too much weight to that possibility. Remember what I wrote at the very beginning above?
Why would a child suddenly reject us out of hand when we have been the primary caregiver and had the best bond from the beginning?
I am convinced that this love does not dissolve from now on just because the narcissistic child father is going around and spraying his poison!
However, I believe that children are sometimes more or less receptive to their fathers' toxicity, depending on their age.
In my Facebook group of Strong Mothers, there is growing evidence that the most difficult time for us seems to be in pre-puberty (from about 9/10 years), in which the children, in their anger, ally themselves with the parent they consider weaker (this is usually the narcissistic parent who celebrates himself as the victim of the separation and melts into self-pity), and then clearly express their rejection of the mother.
And with this background decide to live with dad and cancel the officially agreed contact weekends with the mother again and again at short notice.
Or tell the lies of the child's father in court and thus decide the trial.
If you are in this phase right now, I give you a big hug!
Do you want to feel confident about managing child hand-offs with your toxic ex?
One hope
Let's assume that long-term studies would show that this is only a temporary phenomenon in the development of children, which is over after one or two years. And only in the very rarest of cases does it persist after the age of 18.
Suppose further that one were to find that most children thereafter go back to the parent they had previously rejected and feel deeply ashamed of their behavior.
And further suppose that one would also find that as they grow older, they come to understand who the real culprit was in their childhood – and then clearly distance themselves from him.
Wouldn't that be a comfort to us mothers with toxic Ex partners?
Wouldn't you then find it easier to let go, to trust that the child will come around again?
Wouldn't you then find it easier to refrain from influencing the child, even from your side, that he is making a big mistake and that the dad is telling lies about you?
Don't you think you could learn to deal with that? 
No, separation from a narcissistic child father is not a walk in the rose garden
And depending on the malignancy of the ex-partner's toxicity, it can be an almost unbearable experience for us moms.
You won't know exactly what your journey will look like until the child is an adult.
But what can you do today?
First of all, you must never lose trust in your child!
Consider the phase of rejection in prepuberty caused by manipulation of the child's father as a kind of virus that infects the child. There is no direct serum against it except to wait.
Be sure to prepare yourself and your attorney to dismantle Parental Alienation Syndrome (PAS) and remove the ground from this argument should you be confronted with it. This will take you to a legal article that will provide your attorney with the knowledge necessary to rebut the PAS argument in court.
Document all proceedings thoroughly, but don't bother your child with details or background. You will need the documentation especially for later when your child is an adult and comes to you with mature questions and wants to understand.
Make absolutely sure that the child hears as little as possible from you about the legal disputes with the ex. If he asks you, answer honestly, but as briefly as possible, and make sure that you do not overburden him according to his level of maturity.
Stay authentic and true to your own values. Don't get carried away with going down the same notch as the ex.
Avoid drama where possible.
And last but not least: Make sure to become strong again yourself.
Put yourself in the center of attention at the latest now and don't give in to the feeling of powerlessness.
Seek help in the form of appropriate therapists. Don't get stuck with the first best if you feel that's not it yet. Keep searching.
Also, build a virtual network with other affected mothers who understand how you feel. Follow the lead of women who have walked the walk and keep your eyes and ears open for the stories of how the children came back.
I believe in you that you and your child will get through this dark time.
With all my heart.
Invitation to the FeelBold Friday
Subscribe now to my free weekly newsletter