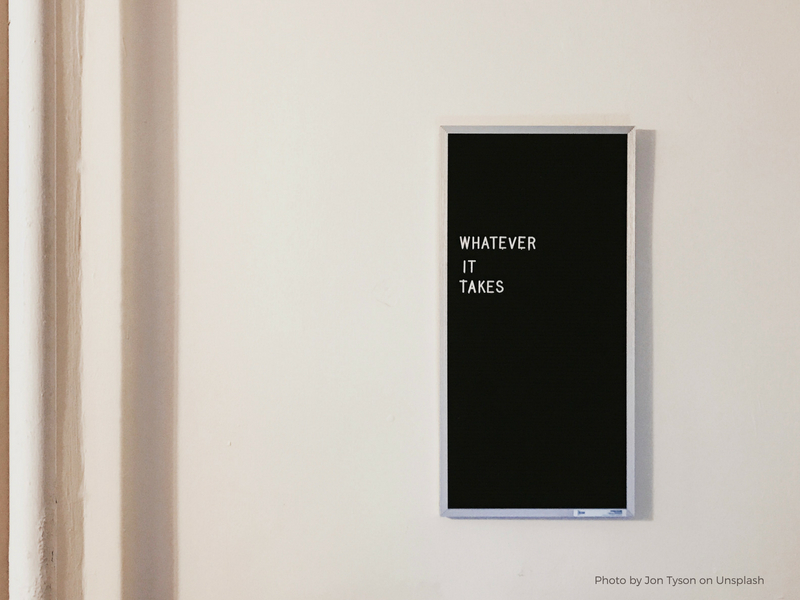 Why fear shouldn't be your answer to his threat
"If you leave, I'll take your kids away from you!"
I don't want to know how many moms who are desperate and heartbroken in their current marriage or relationship hear this exact phrase.
Are you one of them? Welcome to the club!
Then there's an acquaintance who can't catch her breath because of all the court cases.
And the many, many examples in various mothers' forums that tell of unbelievable accusations that the child's father was able to convincingly present in court. And the judge decided in favor of the father and even withdrew custody from the child mother if she did not show "cooperation".
Who of us mothers doesn't feel for that and get a queasy heart?
Yes, there are indeed more and more such unbelievable stories.
Will yours be one of them? I can't tell you. I can't promise you that it won't be violent, even if you work with me.
What I can assure you of, though:
There are a number of male freeloaders out there
Who don't have enough money themselves to go through expensive court cases. Who have no desire to do so.
Who are also afraid of what the neighbors might say.
That they also risk looking like a "loser" in the end, if they lose.
In a job, it doesn't look too good if a guy is in a permanent legal clinch, especially if he still has plans to climb the career ladder. Today, pre-employment screening is commonplace.
No company wants to hire a cantankerous manager who for years won't give the mother of his children the butter on her bread. They have to expect that the person will behave the same way on the job: Quarrelsome, self-centered, not very team-oriented. Costly. (A lot of money, by the way. One of my business coaches once mentioned that a toxic employee cuts a department's potential revenue at least in half. I believe that immediately. But that's just in passing.)
No, not every father wins.
Yes, there are those who are merciless. I wonder if yours will be one of them? Is yours already at the top of the food chain (i.e. big boss, celebrity, politician, lawyer)? Does he have enough money? Has he already taken lawsuits to excess before?
Or does he just like to read in father forums and try out one or the other tip? So that the alimony bill is not too high?
What are the chances that he is bluffing?
The "Normals"
I must once again take a stand for the normal father, who naturally and understandably panics when the marriage breaks up. Who reads with horror stories in which women have taken the children away from the fathers, although they have always been there for the children. And the men ended up in the gutter under the burden of high alimony payments.
Mind you – he doesn't know a single case from his immediate circle of acquaintances. But reading it alone is enough to make one nervous. He is allowed to say something stupid and ill-considered from time to time.
It's the same for us.
But if it's an emotionally mature, psychologically healthy man, but the relationship can't continue for whatever reason (you fell in love again, or one of the partners stopped while the other wants to move on, or you had a brother-sister relationship, so on, so forth), then he will end up sitting down with his soon-to-be-ex and trying to find a joint solution. Because he doesn't want the kids to be miserable either.
Invitation to the FeelBold Friday
Subscribe now to my free weekly newsletter
Suspected narcissists, on the other hand, think differently
As a rule, hatred of women gets free rein, and they don't think at all about what this hatred does to the children they share. After all, they have no empathy whatsoever, i.e. they cannot empathize, but always see themselves as victims.
Of course there is a danger here!
So if you are afraid that exactly this could happen, then your soul sends you a signal with this feeling that you should pay attention and prepare yourself.
But that doesn't mean you have to be intimidated!
It doesn't mean that the guy who has been able to bully you for so long, who poisons your everyday life with his negative energy, who hurts you again and again, doesn't care, mocks you or despises you, should remain your life partner forever so that you can avoid this risk!
Of course, it will be more difficult if your soon-to-be-ex is at the top of the narcissistic food chain as described above and is an eloquent politician, lawyer, CEO or famous athlete whom everyone will probably believe more than you at first.
All the better to prepare yourself and group the right, capable people around you who believe in you and who will support you to the best of their ability.
What you should think about
You must not give blackmailers room to succeed with their blackmailing.
You must not allow such people to control your life, your feelings and your everyday life!
Only you are responsible for your life.
Only you are the first role model for your children.
Everything starts with this one decision:
I don't want it the way it is now. I will take the next step to change this situation.
Do you want to feel confident about managing child hand-offs with your toxic ex?
Fears that you don't resolve will always be with you. If you stay with him out of fear because the neighbor has already been deprived of custody – what life will you lead?
What life will your children lead if they grow up in such a marriage? How authentic and honest will they find it?
On the other hand, what kind of life will your children have if they possibly witness a highly contentious separation, but you, as their mother, model what it is like to break free, growing stronger by the day?
Fear tells you that you need to get into action to make a decision.
Just not to just stare at the snake and be blown away, but to prepare yourself so that you don't meet the snake in the first place. Or have something with which you can drive the snake away (i.e. a good plan B).
Sticking your head in the sand doesn't work
Anxiety is an important topic for us moms.
And no, I don't know anything about trauma therapy… I'm just pragmatic as hell and don't want to have to watch powerlessly as you throw your life away by obeying a self-centered weirdo!
What is your biggest fear? Write it in the comments – feel free to do so anonymously.
You are a strong woman. Even if you don't believe it yet.
Invitation to the FeelBold Friday
Subscribe now to my free weekly newsletter