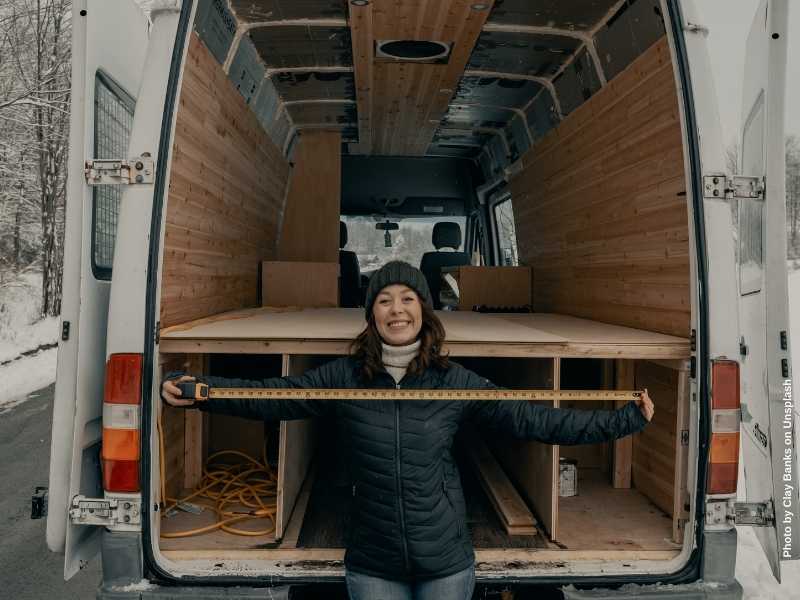 When you want to move for a second time after separation
First of all: You know – I am not a lawyer, and therefore I am not allowed to give you any legal advice! So please understand this article only as an impulse and basis for your next conversation with your legal counsel, if you want to move soon. Thank you for your understanding.
******************************
YESSSS – I have just moved! While there is currently still plenty of chaos around me, it's getting there.
I'm so happy and glad, I can't even describe it to you. ? After four years is finally an end to the makeshift, with which I have built up midlife boom in a 3-room apartment! Finally room to breathe for me and my son.
I lived in the same apartment for almost 12 years after separating from the toxic ex. We weren't married, but I had made a declaration for joint custody right after the birth in 2008.
Yes, I know – in retrospect that wasn't smart. At that time, I was still hopeful that we would be able to manage cooperative parenting….
At that time – my son was just one year old – I moved nearby, only about 5 km (or 25 minutes on foot) from the child's father's house.
Which he then took ample advantage of, happily dropping by with his new girlfriend to pick up the toddler.
I quickly regretted it, but the apartment was great despite all that and was quiet. The child got bigger, the personal encounters less – who cares?
With my independence, it became more difficult. Our living room became more and more an office and technical room, and I had to constantly put things away and put them back up again, which was incredibly annoying. Work and our family life merged into one mass with no clear spatial boundaries.
Then the Corona year of homeschooling topped it all off to the point of unbearable. When I had a lot of coaching appointments, the boy was virtually locked in his little room for hours and couldn't move around freely, let alone invite buddies over in non-lockdown times.
At the beginning of the year, it was clear: something had to change here, and fast! So I went on the search. It should be a house with a garden for rent – so I went on the prowl just outside Munich. Because – or so I thought at first – who should be able to afford a house in Munich? The rent prices have exploded here so much… I had not even looked for apartments – they seemed even rarer and disproportionately more expensive than a house with a garden. Especially since we have a dog, a garden makes sense and joy.
Yes, I also found a house in the immediate vicinity of Munich: a beautiful house in Fürstenfeldbruck, about 35 km from Munich, with an S-Bahn connection to Munich.
And now it got really interesting. What would the father of the child say about my plans to move?
It's clear that you can't just move out of the shared apartment with the child if you share custody with him.
But what if you have already been separated for some time and then want to change the place of residence again? And the child lives with you in the residence model?
As long as the right of residence – partial custody of joint custody – has not been explicitly assigned to one parent, he or she must agree and give his or her OK.
What could be better for a narcissist bent on constant control and emotional energy than a situation where his consent is needed?
And these men can keep us mothers in an unspeakable position with their veto, just so we don't get better?
Ha!
Of course, I informed him early on that I was going house hunting. No response.
I also informed him right after viewing the house in Fürstenfeldbruck that we would like to take it, even before we had the final decision from the landlord. And already listed all the advantages of this location for the son and his relationship with the child's father for the future.
Again: no reaction.
By the way, we did not win the bid for the house. What turned out to be a stroke of luck in retrospect was a bitter disappointment at the time of the rejection.
But I was warned and set up a consultation appointment with a lawyer and we discussed the proper course of action.
And that's what I want to share with you here.
Invitation to the FeelBold Friday
Subscribe now to my free weekly newsletter
It's best to get written approval for your next move with a child BEFORE you start looking.
Because once you've found your dream apartment, you need to be able to act quickly and can't wait for days or even weeks until the gracious lord expresses himself with an approval or his veto.
Whereby the question is generally why he should agree at all, unless you want to move into the house across the street from him (and honestly: why should you do THAT?).
So I wrote an email to the father of the child on the same day with my concrete search criteria:
within a radius of 35 km from the current place of residence
proximity to the S-Bahn
his contact with the child can continue without changes or the boy can come to him self-sufficiently and independently of me
school of the same kind is nearby
better quality of life for the child.
And asked him for his agreement by the end of the week (3 days after sending the email). However, already with the hint that otherwise I would be forced to have the right of residence transferred to me by the family court, because with the rental market here I have to be able to agree quickly when I found a favorable object. And that we would move out was out of the question.
I then got a highly offended "Because of me!" – four days after the deadline. ?
Two days later I saw the ad for our new house – in Munich! The next day I visited the house, two days later I got the confirmation, one week later the rental contract was signed.
Yes, it is more expensive and clearly above my rent budget. BUT: For the boy it was the best solution. The house is only 15 km away from the CT, nothing changes in the contact, the boy is self-sufficient and can also, when he is older, be independent of me in the city.
A game changer!
Do you see the difference between:
"I found a great apartment and now I really need the OK from the ex – hopefully the landlord will wait that long!" and
"I have clarity and independence before the search and can be clear and firm with the prospective landlord"?
With which of the statements are you free and self-determined – and with which are you hanging on the ex's leash, on which he can let you wriggle with pleasure?
Yes, it is quite possible that the ex will not give his OK when you ask him beforehand – but then you know what your next step must be and, together with your legal counsel, file an urgent application for the transfer of the residential rights to you.
Do you want to feel confident about managing child hand-offs with your toxic ex?
​If it has to go to court
As long as you have the child's quality of life in mind, you have all the arguments on your side.
As long as you can guarantee that the contact between father and child will not change, you are in a good position.
As long as the relationship between father and child can be actively lived, everything is in the green zone.
On the other hand, you should not think:
"The main thing is enough distance between us!"
"The child should not be able to be further manipulated by him."
"The main thing is that I have more control than he does over the child."
Do you notice the difference?
You should always keep in mind the reality and quality of the child's life.
Of course you also have the right to a better quality of life, no question! But if you have to argue this in court, the child must not come across as secondary and have to pay with the loss of important relationships.
This is probably the case if the distance is to become greater and you want to move in with your new partner, for example.
Nevertheless, please do not let yourself be intimidated!
There are always statements from mothers that they are not allowed to leave the village until the child is 18 years old, because he would forbid that.
Garbage.
Nobody can forbid you to move away. If you have good, child-centered arguments, you can very well move to where you feel more comfortable and get more into emotional stability without the ex running into you every Saturday at the discount store.
The emotional balance you need does not necessarily depend on whether there are 5, 10 or 100 km between you.
It starts in your head first.
Invitation to the FeelBold Friday
Subscribe now to my free weekly newsletter